The Type 23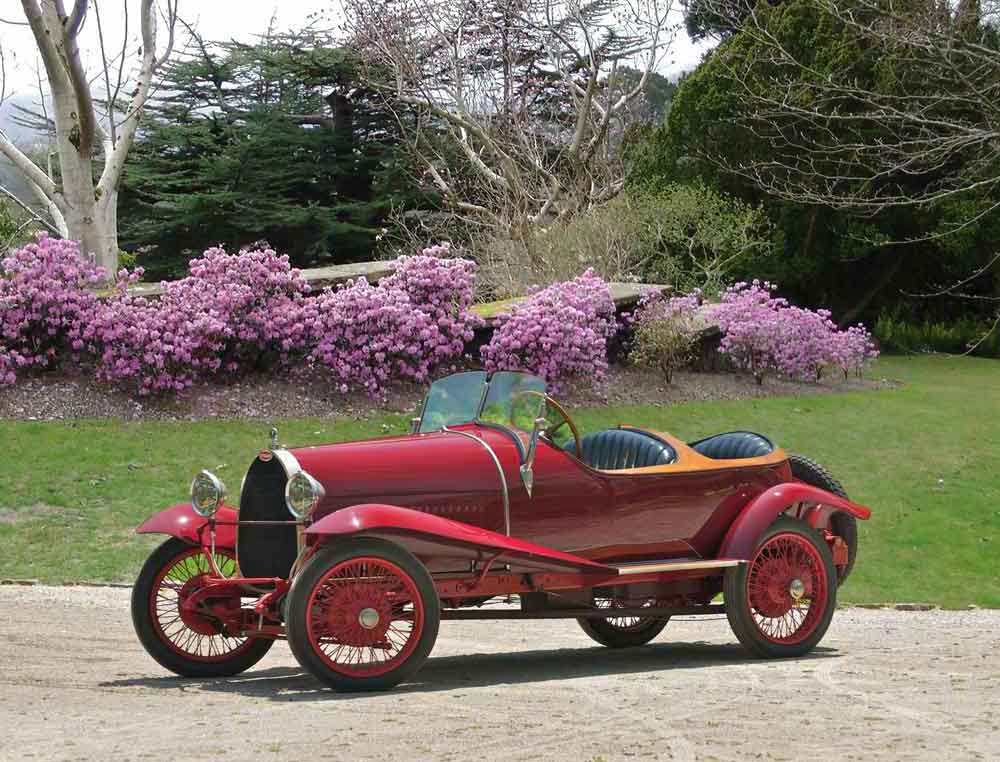 After World War I Bugatti brought his two Type 13s back to France from Milan and dug up his spare parts, from which he assembled another car. Racing was slow to pick up after the war and the first French event was a Le Mans Grand Prix for very small cars. Three Bugattis were entered; they absolutely dominated the race and were taking the first three places but when the leader came into the pits for a fuel stop Ettore put his hand on the radiator cap to check the water; this was considered to be illegal outside help and so the car was disqualified! Nevertheless another Bugatti took the lead and finished way ahead of everyone else.
The following year they took first place withType 22s, updated versions of the Type 13s, on the Circuito del Gards, in Brescia; then first and second places at Montichiari, in Brescia. The resultant publicity was great for business; orders poured in and from then on all four – valve Bugatti models carried the nickname Brescia. It was time to capitalise on this name and so in 1923 the Type 23 was brought out. This was a tourer and used the same multivalve engine, making it the first multivalve engined car to go into full production. It was basically a Type 13, with just an expanded wheelbase. This longer wheelbase made it possible to be more ambitious with the bodywork and so for the first time on a Bugatti buyers were able to choose their own coachbuilders, and many different styles were chosen, from open two seaters to fully enclosed bodies.
This was a superb three seater sports car, nicknamed the 'torpedo', which was guaranteed to reach at least 70 mph; this was at a time when a lot of 1.5 litre cars couldn't even reach 50. It was reliable, nimble, with excellent steering and roadholding. It was small, fast, and fun to drive. Perhaps best of all it wasn't all that expensive either. Success was guaranteed not only on the race track but also in the showrooms. Between 1914 and 1926 a total of about 2000 were sold with several engine capacities, all at or below 1500cc.
Existing models can fetch very high prices from around £350,000 upwards and are frequent winners at concours d'elegance.
Next Bugatti - the Type 35